Our Services
At Advanta Group, the law firm founded by Alicia Maria Gomez Ferrandez, we provide our clients with a wide range of legal services and complete tax advice. Our website provides you with an extensive and detailed selection and description of our services.
Comprehensive legal services and tax advice.
The services we provide at Advanta Group are the following:


INHERITANCE AND PROBATE
At Advanta Group we have been assisting our clients with their Inheritance´s and Probate for more than 18 years, always aiming to make the process the least cumbersome as possible. We handle/manage all aspects involved such as obtaining all the necessary certificates, signing the inheritance deed in the Notary´s presence, liaising with banks and official bodies, registering any property at the Land Registry Office and arranging the release of assets.


PROPERTY DONATION/BEQUEATHING
If you are thinking of donating/bequeathing your property in Spain, we can arrange this for you. We would inform you of the taxes involved, if there are any, if needed we obtain the NIE number for the person receiving the donation, unless a power of attorney has been made we would accompany and translate for our client at the Notary, Register any changes made at the Land Registry Office. We even undertake changing the names on the utilities.


FISCAL ADVICE
If you have property in Spain, whether you are a resident here or not, we offer you thorough fiscal advice. Depending on your position in Spain, we can process your tax obligation on your behalf, offering a yearly fiscal representation service for non-residents which includes a free legal advice service.


CIVIL CLAIMS.
We provide our clients with results to their civil claims, such as compensation arising from claims with insurance contract´s, damages caused deriving from medical negligence/malpractice, animal attacks, contract breaches, crime, etc…


FAMILY LAW
At Advanta Group we can help you with any matter related to the family law such as separations and divorces, church nullities, family mediation, provisional measures, disabilities, custody and so on.


WILLS
When you have property or assets in Spain, such as a bank account, a car, shares etc. you should have a Spanish Will made. Making a Spanish Will is straightforward and the costs involved are far less than what your heirs would have to pay if there was no Spanish Will in place. We can arrange this for you, from the drafting of the Will in English and Spanish to accompanying you to the Notary and translating. We take care of every detail..


WEALTH TAX
If you have a holiday home in Spain and you are also a non resident, as well as the rates/municipal taxes you are also obliged to pay the non residents tax commonly known as the Wealth-Tax. The deadline for presenting this tax is the 31st of December. Appoint us as your fiscal representatives and let us take care of this for you. As your fiscal representatives we also offer a free legal advice and consultation service regarding utilities and insurances.


INCOME TAX
If you are a resident in Spain and/or spend more than 183 days a year here you are required to complete your income tax declaration. At Advanta Group we offer a professional yet friendly, accurate and comprehensive service/advice regarding your taxes.


RESIDENT PERMITS
We understand your worries now that Brexit is a reality. If you have decided you would like to become a resident in Spain, allow us to assist you with the process.


N.I.E FOR NON SPANISH NATIONALITIES
Any individual living in Spain requires an NIE number. This number is obtained through a designated national police station depending on your location and is needed for most day to day activities. When purchasing or selling your property or when accepting an inheritance, you must have an NIE number.

At Advanta Group we can assist you to obtain it, or more conveniently carry this out for you if you are not in the country.


---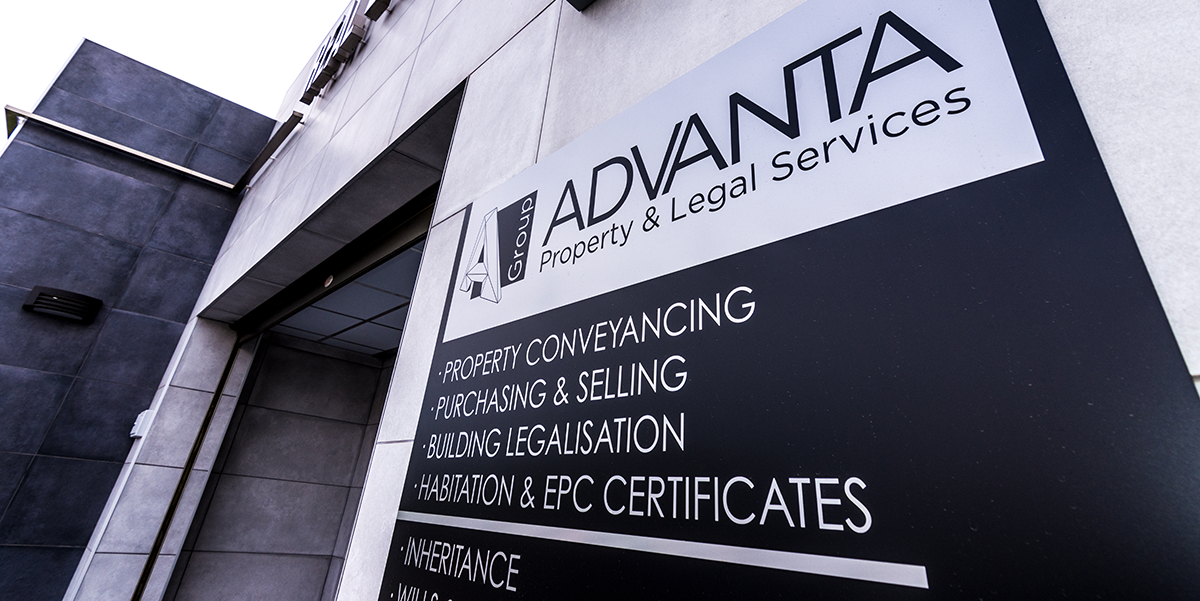 REAL ESTATE LEGAL SERVICES AND PROPERTY TRANSFERS


At Advanta Group in Urbanization La Marina, we share office with Advanta Estates, an experienced and reliable real estate agency.

Therefore if you are buying or selling a property we can assist you with all the paper work and red tape involved when purchasing or selling in Spain, understanding all the doubts and worries you may have.


POWER OF ATTORNEY
If you are not able to travel to Spain, or require us or someone to act on your behalf, perhaps to purchase or sell property, accept an inheritance, deal with banks or official government bodies, you can be at ease as we can arrange for you to sign a Power of Attorney that is in both English and Spanish, allowing us or the trusted person of your choice to carry out/execute any operation/process that you require. This can be done either whilst you are here in Spain or abroad. We would find the closest Notary to you and arrange everything.


PROPERTY LEGALIZATIONS AND HABITATION CERTIFICATES
In order to sell your property in Spain and you have had building work carried out since you purchased that extends the property you would need to have it legalized. If your habitation certificate has expired or you don't have one, we can obtain it for you, advising you on the regulations and conditions that the local council set so that you obtain a favorable outcome.


ENERGY PERFORMANCE CERTIFICATE
In order to sell your property, you require a valid Energy Performance Certificate. We can obtain this for you with the assistance of our qualified technical architect.


FLOOR CLAUSE CLAIM
If you have been affected by the abusive floor clause in your loan or mortgage, our team here at Advanta Group can help you claim back what you are entitled to.
---